Automatic Sliding Patio Doors Essex
Access Automation has crafted a comprehensive bundle that affords us the opportunity to offer a sliding patio door system tailored specifically for residential purposes. Enhance your home with convenience and ease – automatic sliding patio doors are the perfect solution. Not only do these doors require minimal upkeep, but they can also be operated effortlessly with just a press of a button. Enjoy hassle-free access to your outdoor space while keeping an eye on children or pets that may need to come in and out frequently!
Installing an Automatic patio door could give your home a distinct edge over other properties on the market that do not possess this innovative feature. Sliding patio doors are aesthetically pleasing and perfect for any home. Let in natural light to create a gorgeous open space while also adding security and convenience to your property.
If you're looking to upgrade your existing Sliding Patio Door system, Access Automation offers Automatic Sliding Patio Doors in Essex with the quality craftsmanship that Essex is known for. Our Sliding Patio Doors provide smooth operation, double insulation glazing units, excellent soundproofing performance, ease of access and much more! Whether it's an old or new construction, our team has the experience and expertise necessary to deliver a professional fit.
Access Automation sliding doors provide the perfect solution to instantly upgrade your home's appeal and aesthetic, all while adding value. With a range of stunning colours, you can select an automatic patio door that seamlessly blends into either traditional or contemporary styles. Let Access Automation help transform your abode with their impeccable automated sliding doors – because first impressions last!
Features include:
Fully automatic with battery back up
Full opening/Partial opening features
Supplied with 2no remote transmitters, internal touch to open switch and external keypad as part of the standard package
Choice of standard colours for patio door
Watch the YouTube video below to get a firsthand demonstration of our system. If you'd like more information or would like to book an appointment with one of our team members, feel free to contact us! At Acces Automation located in Essex, we recently installed Automatic sliding doors all across East Anglia which includes Clacton, Chelmsford, Colchester and Ipswich. We are in the perfect proximity to service Kent, London and Suffolk at an incredibly affordable cost compared to original manufacturers. Our team can repair many types of Automatic doors with no issues!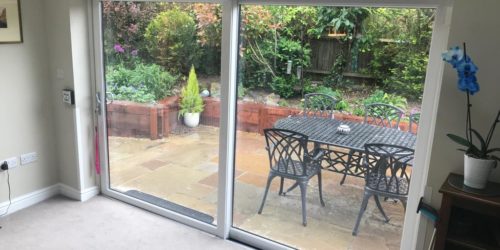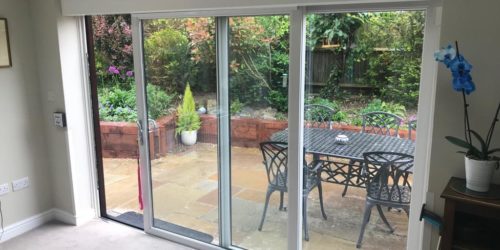 Residential Automation Services